Atex Centurion XPG Series Explosionproof Digital Camera
The atex Centurion XPG explosionproof digital camera is designed for image capture within a Zone 1 IIC T4 hazardous (explosive) area. Incorporating a 5 Mega pixel sensor, Atex Centurion XPG has the ability to capture images up to an incredible 10 Mega pixels.
Combining its still and moving image capture capability, Atex Centurion XPG allows documentation of equipment and processes within your explosive area quickly and easily.
Incorporating an onboard, fully automatic strobe flash, Explosionproof Centurion XPG can capture still images in extreme, low light situations at the touch of a button. Still images and movies can be reviewed on the armoured LCD display located at the rear of the camera, even in the field.
Available with onboard image storage in three options; 512Mb, 1Gb and 2Gb* Atex Centurion XPG can store hundreds of images which are then transferred via high speed USB communications link to a PC, once in the safe area.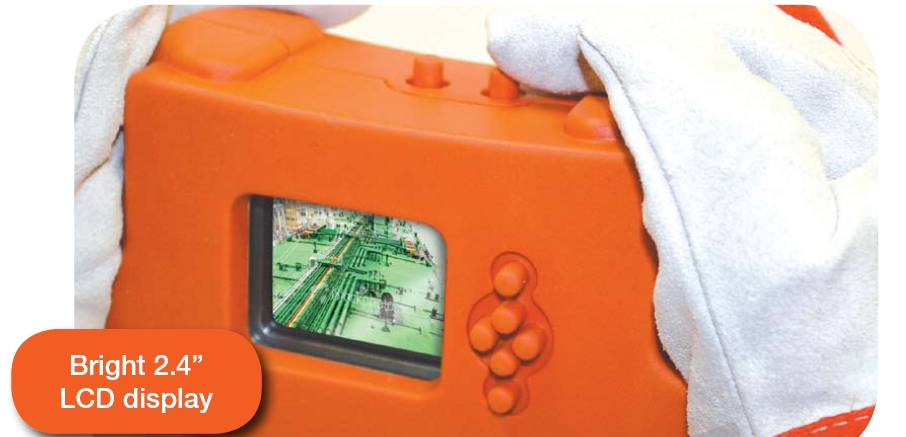 Atex Centurion XPG Series Explosionproof Digital Camera Features
• Designed for Zone 1 IIC T4 explosive areas (vapour) atmospheres
• High intensity strobe flash for low light imaging
• Removable, rechargeable 1000mAH NiMH battery pack
• Armoured LCD display for image capture and review


Atex Centurion XPG Series Digital Camera Technical Specifications
Certification information
Still image capture resolution
Certificate No: Sira 08ATEX1293X
Certificate Type: 0518 II 2 G
Ex d IIC T4 Gb
Ambient Temperature: Tamb -20°C to +50°C
General Information
Image download High speed USB (safe area only)
Image storage 512Mb, 1Gb, 2Gb*
Standard image capture resolution 5Mega pixel
Detailed information
Body material Anodised aluminium with permanent over mould
Lens & LCD material Armoured glass
Weight 1.5kg
Ingress Protection IP54
Electrical information
Battery type Explosionproof. Removable & rechargeable
Cell type NiMH
Capacity 1000mAH
For more information on Comm-Co, visit the Company's web site at
www.comm-co.com. And buy on www.atexshop.com.