Vehicle Tracking LoRa
With StreamLine IOT Gateways, area of items is resolved with triangulation. In each question, a little battery fueled LoRa chip is put which transmits a flag. That flag is gotten by the StreamLine IOT Gateways .. furthermore, in light of time distinction in accepting the flag from the protest up to date areas of the StreamLine IOT Gateways, the area of the question can be resolved.
This implies there is no requirement for GPS, no requirement for GPRS, no requirement for 2.4 Ghz RF ... or, then again is there??
LoRa may be gotten by LoRa recipients, which can be up to 15 km from the question. The LoRa partnership is making increasingly scope, yet until the point when enough scope is made... having alternatives in gadgets is a smart thought..
StreamLine LoRa Tags have discretionary GPS/GPRS/RF, giving the additional information expected to discover objects.. At the point when no LoRa is accessible, the GPS sensor will be enacted and the GSM/GPRS sensor.. The GSM area will be resolved and if conceivable (auto not inside) additionally the GPS position. .That data will be send with GPRS. At the point when the question is found, the RF flag will give the correct separation to the protest.
- GPS = 3 meter accuracy
- LoRa = 3-30 meter accuracy
- RF = 1 meter accuracy
- GSM = 50-1500 meter accuracy
Example: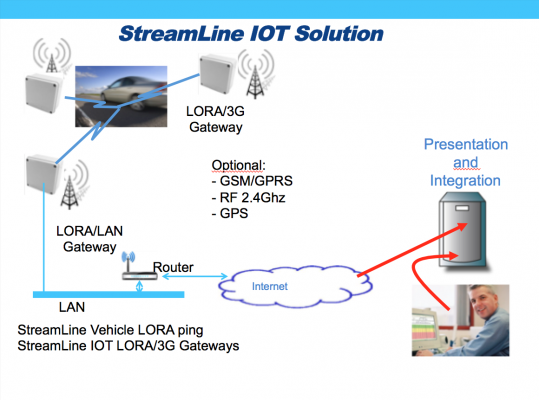 StreamLine Lora Tube: http://www.ecommshop.com/streamline-tube.html