De laatste tijd is er bij Mediasluis steeds meer vraag naar Wireless HDMI oplossingen, omdat het dan niet mogelijk is om op een mooie manier een HDMI kabel te trekken of omdat de kabel dusdanig lang moet worden dat dit zonder extensies niet aan te raden is.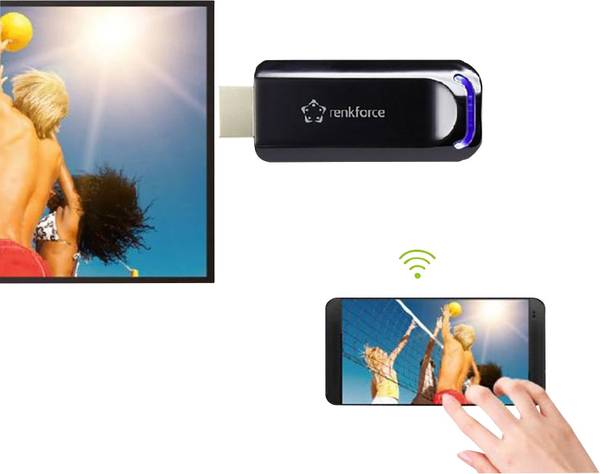 Een paar jaar terug had ik wel eens zo'n Wireless HDMI systeem in handen, waarbij het beeld vrij schokkerig ging, waardoor dit meer een grappig apparaatje was in plaats van een serieuze oplossing, maar vandaag de dag is dit systeem enorm verbeterd.
Voor situaties dat je een lange HDMI kabel over je plafond moet trekken, of met CAT6 Extenders in de weer moet gaan, is dit een erg mooi alternatief, vooral als je zo'n kabel maar moeilijk kan plaatsen of niet mooi kan wegwerken, of het geheel gewoonweg te duur wordt. Ook kan zo'n Wireless HDMI systeem erg handig zijn als extraatje, voor als je even snel iets wilt aansluiten op je systeem. Zo gebruik ik zelf ook een Wireless HDMI kit als extraatje, terwijl ik wel dure kabels onder de vloer heb liggen. Uit deze test zal blijken dat je niet zomaar elk systeem blindelings kunt kopen voor elk doel.
Kwalitatief blijft bekabeling het beste resultaat geven, mits je geen 20 meter HDMI voor €40 gaat trekken. Niet dat een dure kabel mooier beeld geeft,.. maar vaak wel schoner. De draadjes in een HDMI kabel zijn erg dun en als de kwaliteit van het koper matig is, kan dit resulteren in informatie verlies. Dit zie je dan door pixels die licht geven als schittertjes. Dit lijkt op ruis, maar is het niet. Dit is meer het gevolg van dat niet alle informatie voor elke pixel aankomt. Bij een korte kabel heb je hier niet zo gauw last van, maar bij lange kabels wel. Je kunt natuurlijk wel altijd een goedkopere kabel proberen en zien of het beeld schoon is of niet.
Let bij het kopen van een HDMI kabel wel op, of je een kabel hebt die de standaard van nu aankan, zoals bv. Full 3D Blu-Ray (3D Frame Packing).
Hoe dan ook,... het signaal is met HDMI kabels is normaal gesproken erg sterk, maar vooral ook de handshake met een HDMI kabel moet stabiel en snel zijn. Een goede HDMI kabel laat ook Deep Color en XV-Color door en dit is meestal wel teveel voor zo'n Wireless HDMI systeem. Ben je dus van plan om vanaf je camcorder rechtstreeks naar je TV je films af te spelen en heb je die in XV-Color opgenomen, dan zal het resultaat met een Wireless HDMI Transmitter niet hetzelfde zijn als met een HDMI kabel.
Voor al het dagelijkse gebruik en het afspelen van je 2D en zelfs 3D Blu-Ray's heb je hier geen last van.