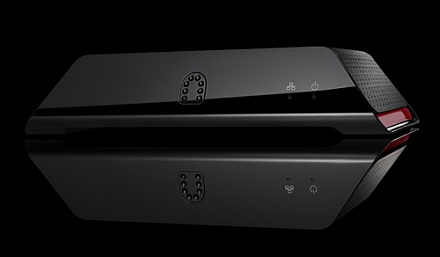 De Slingbox Pro HD kan computers, smartphones en tablets omvormen tot draagbare televisietoestellen. Overal waar wiki aanwezig is, kan er digitale televisie worden ontvangen net als thuis. De Slingbox Pro HD is een klein zwart kastje van 33,5 cm bij 14,3 cm bij 6 cm. De Slingbox Pro HD wordt aangesloten aan het stroomnet en aan het netwerk. Er zitten twee rode lampjes op de Slingbox Pro HD die aantonen of het apparaat in gebruik is door iemand.

De Slingbox Pro HD kan aangesloten worden op bijvoorbeeld de iPhone of iPad en de Slingbox te bedienen en vido te laten streamen. De Slingbox Pro HD maakt gebruik van het Wifi network maar kan ook streamen door middel van 3G, de Slingbox Pro HD zorgt ervoor dat u overal de thuisbioscoop kan meenemen. De Slingbox Pro HD kan aangesloten worden op meerdere A/V apparaten en speelt programma's af in levensechte 1080i high definition.

Met de virtuele afstandsbediening op het scherm kunt u eenvoudig van kanaal wisselen met de Slingbox Pro HD maar ook onderbreken, door- of terugspoelen en DVR- opnamen instellen. Door middel van een favorieten knop kunt u uw favoriete kanalen met een klik opslaan.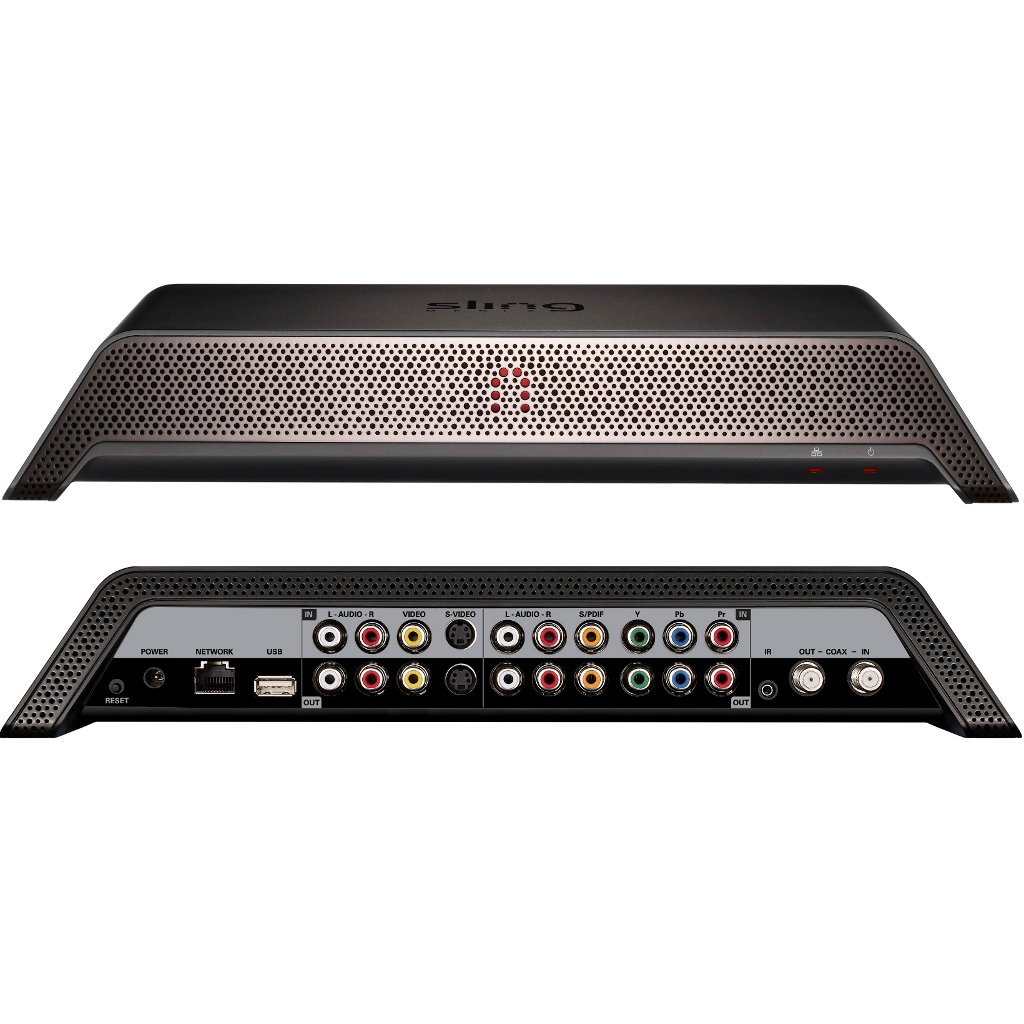 Systeemaanbevelingen Slingplayer

Netwerkbandbreedte
HD-streaming: 1.5 Mbps of hoger
SD-streaming: 600 Kbps of hoger
Mobiele streaming: 150 Kbps of hoger


Minimale pc-vereisten:
HD-streaming: Intel 2,4 GHz Core 2 Duo-klasse processor of gelijkwaardig met 2 GB RAM. Ondersteuning voor videoacceleratie op grafische kaart is wenselijk


SD-streaming: Pentium 4-klasse of gelijkwaardig met 256 MB RAM
Besturingssysteem: Microsoft Windows Vista of Windows 7 met nieuwste updates


Browserondersteuning: Internet Explorer versie 7 of hoger, Firefox versie 4 of hoger


Minimale Mac-vereisten:
HD-streaming: Intel 2,8 GHz Core 2 Duo-klasse processor of gelijkwaardig met 2 GB RAM.
SD-streaming: Intel-gebaseerde Mac met 2 GB RAM


Besturingssysteem: Mac OS 10.5.7 (Leopard) of nieuwer
Browserondersteuning: Firefox versie 4 of hoger, Safari versie 4 of hoger

Ondersteunde audio
en videobronnen***
(Een van de onderstaande)

Basiskabel-tv Set-top Box
Digitale kabel Set-top Box
Digitale videorecorder (DVR), zoals het apparaat dat is geleverd door uw kabel/satellietaanbieder
Dvd-speler/recorder
Invoerondersteuning HD-component met een resolutie van maximaal 1080i (omlaag geconverteerd voor streaming)
Satellietontvanger
Video-/beveiligingscamera
Windows Media Center
*** Invoerondersteuning beschikbaar voor resoluties tot 1080i.

Doosinhoud
1 Slingbox PRO-HD
1 Gids Aan de slag
1 AC-adapter (100-120V, 50-60Hz)
1 Ethernet-kabel
1 coaxkabel
1 composiet-AV-kabel
1 componentvideokabel
1 infraroodkabel afstandsbediening
SlingPlayer-software voor pc/Mac kan gratis worden gedownload na aankoop van een Slingbox
* SPDIF-kabel niet bijgeleverd (apart verkrijgbaar)