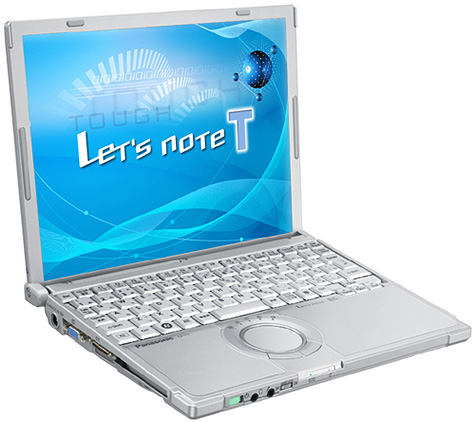 The new 7-series machines, aimed at corporate users, are beefier than the current 5-series machines and can survive a fall from a greater height.
The new models can be dropped from 76 centimeters, which is the height of an average desk. This while switched on and still work, according to Panasonic. The current Toughbook models for the corporate PC market are rated for a 30 cm drop but only when switched off.
The 76-cm claim was backed up at the news conference as the laptops were dropped numerous times without any problem.
Next to supporting a greater fall height, they can also handle up to 200 milliliters of water, which is the amount in a medium-sized glass, and this without experiencing any problems.
The panasonic toughbooks are based on Intel's Santa Rosa platform, which combines a processor, chip set, and wireless adapter. They have double the memory of their predecessors, at 1GB, and the hard-disk capacity is one-third larger, at 80GB, than in the previous models. They all include 802.11 a/b/g wireless LAN.
The CF-T7, CF-W7 and CF-Y7 will be launched in Europe on Nov. 27. The CF-W7 will cost €1,950, the CF-T7 will have a €2,100 price tag and the CF-Y7 will have a €2,170,- price tag.